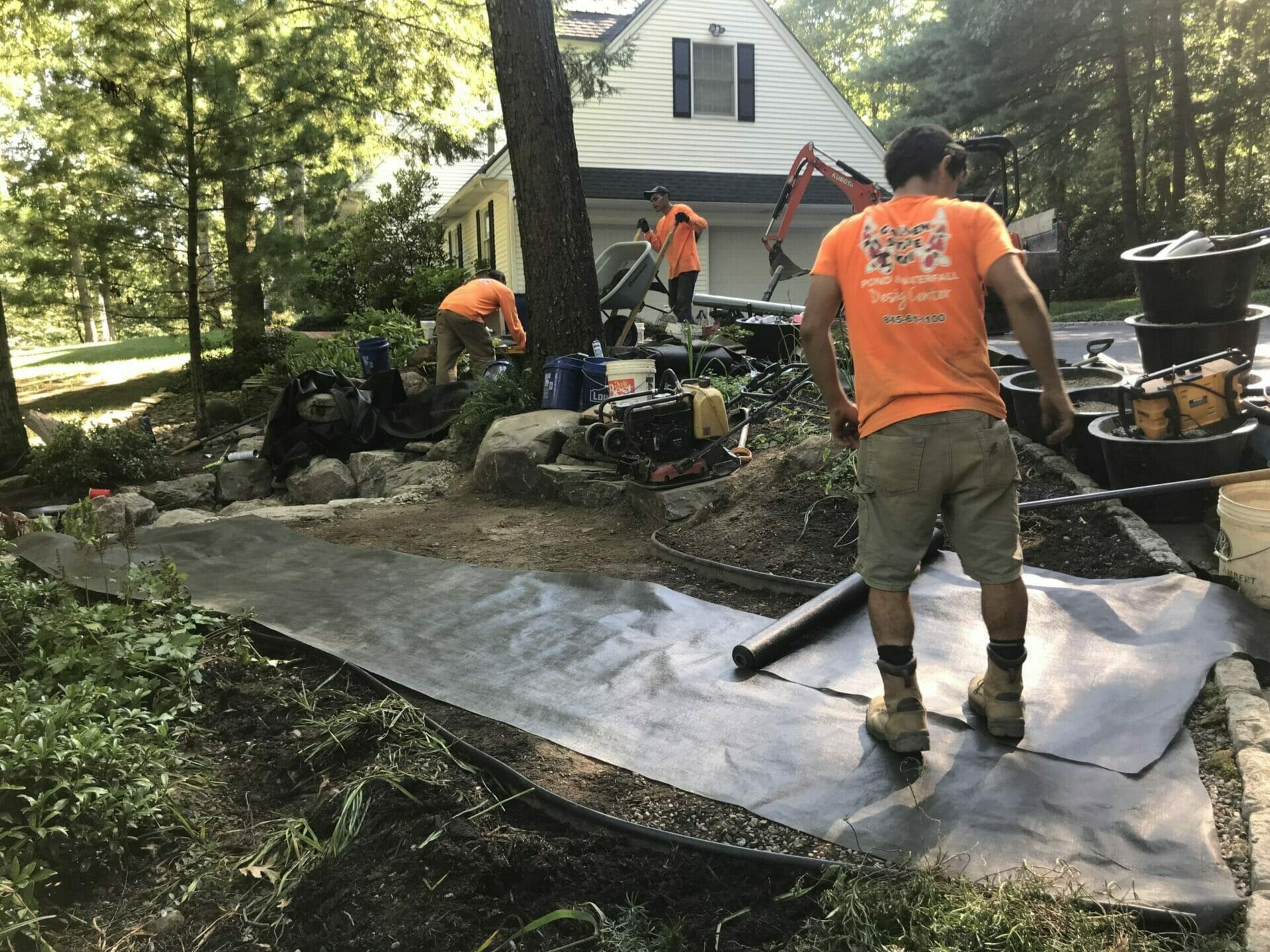 GSK: Your design & installation team
When you hire Garden State Koi Pond & Waterfall Design Center, you are hiring professionals with a combined 50 years of experience. From the smallest fountain to large commercial projects, our installation division is capable of meeting and exceeding your expectations every time. We do whatever it takes to get the job done right, no matter what. We want you to enjoy the beauty of a water feature, not be frustrated by it or burdened by excessive maintenance.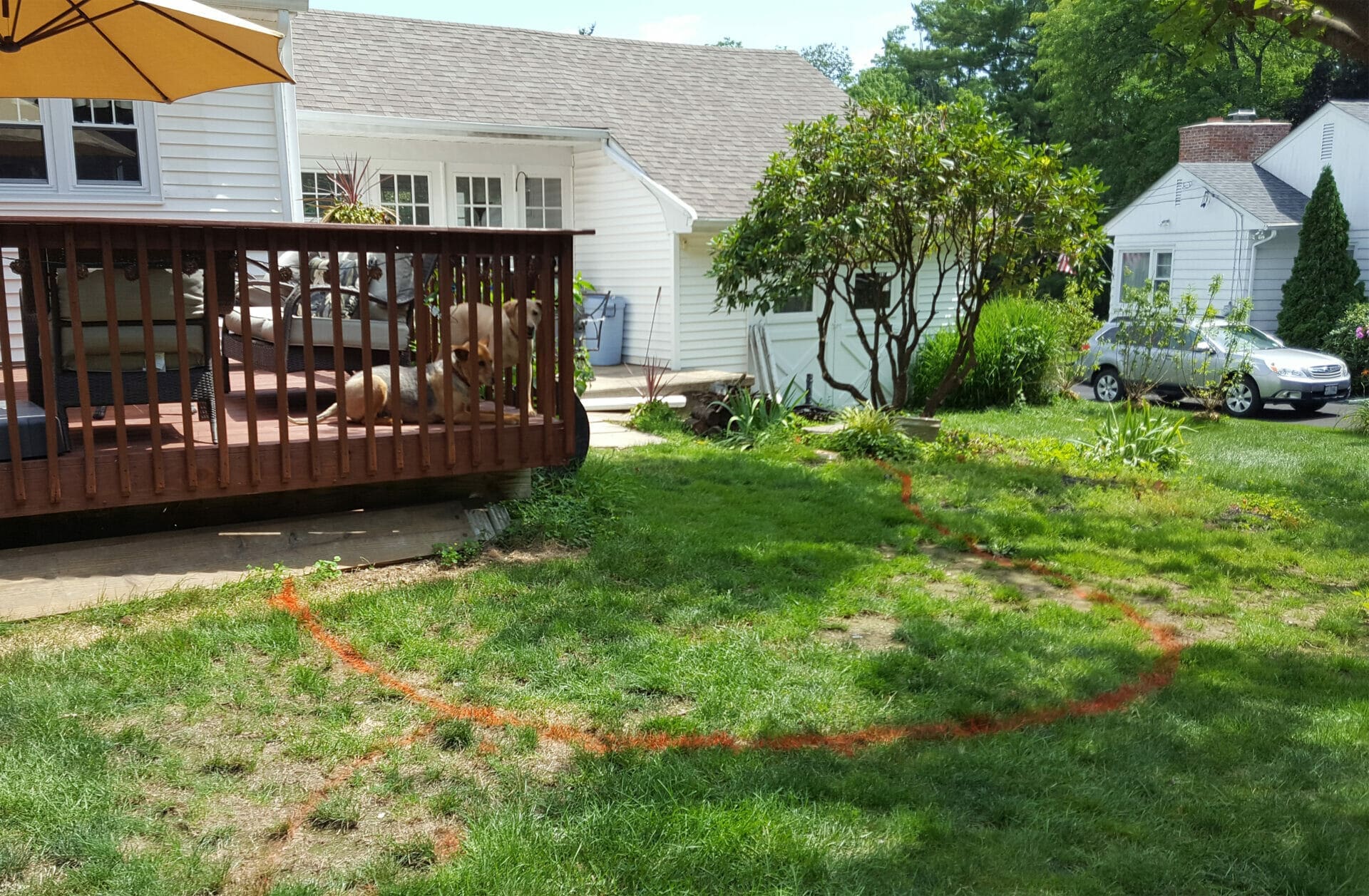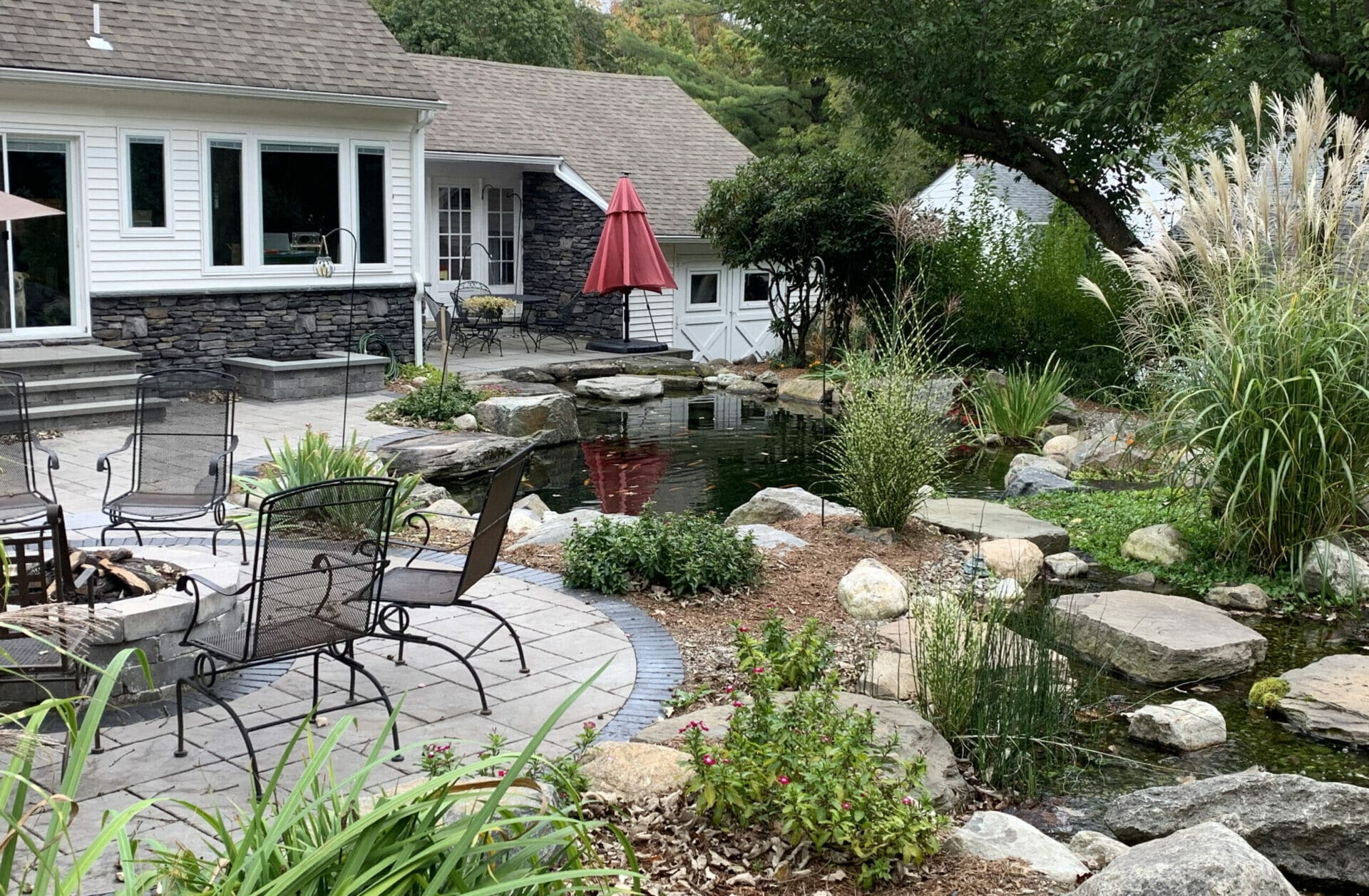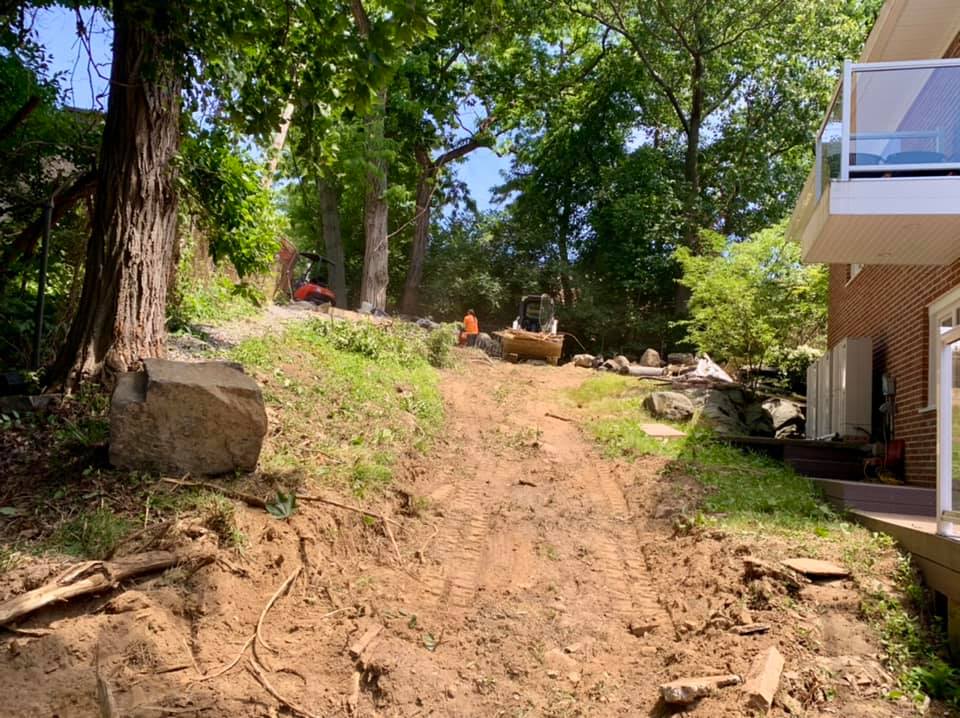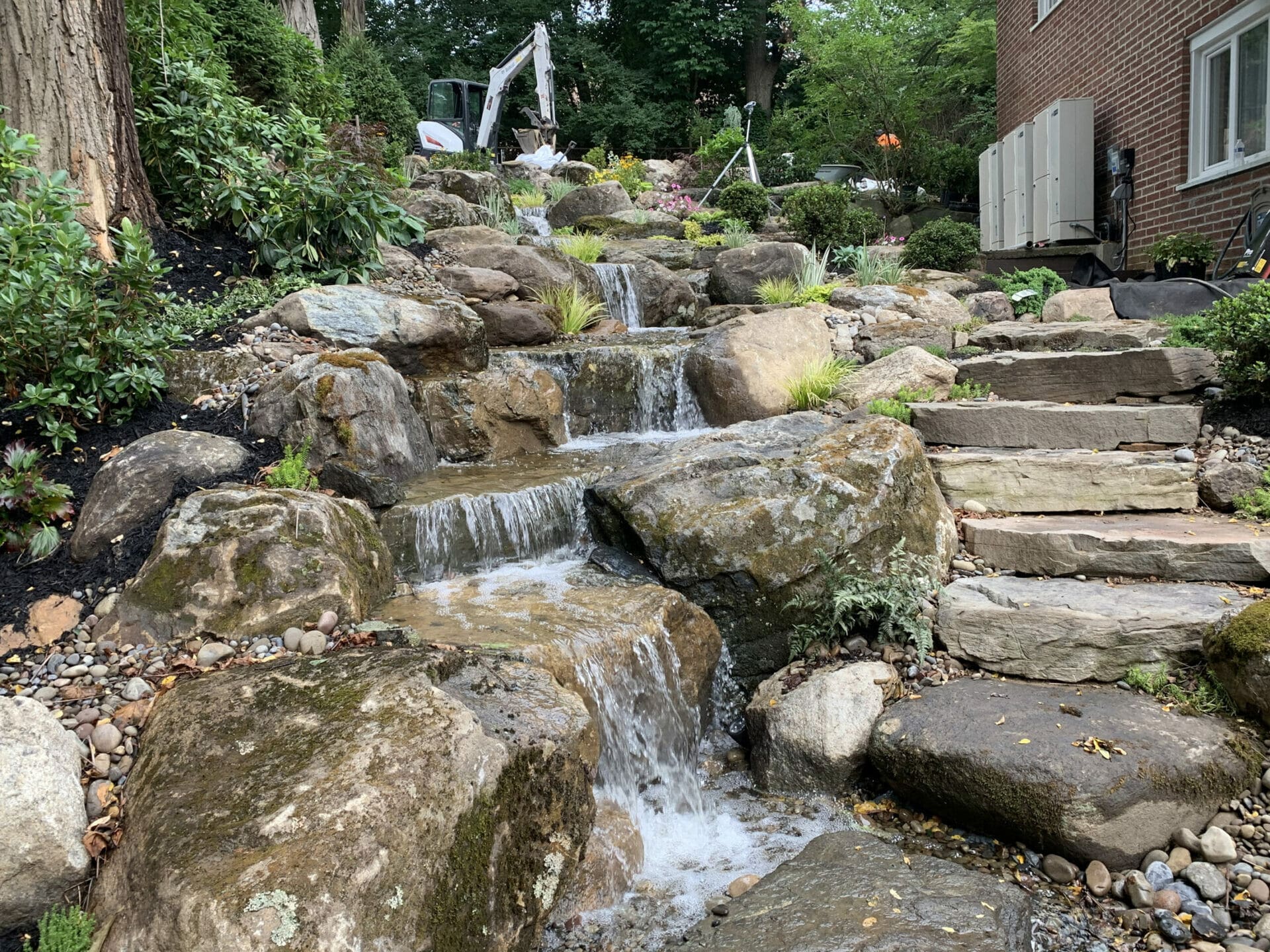 If you can imagine it, we can bring it to life!
At Garden State Koi Pond & Waterfall Design Center, we can help change your landscape and upgrade your outdoor lifestyle with a properly installed, low maintenance, and ecologically balanced work of art for you to enjoy everyday.
Unlike many home improvement projects, a pond or pondless waterfall gets better with age - the fish grow, the plants mature and flower, and each passing season brings its own unique beauty.
Whether you desire to create a habitat for wildlife with our pondless waterfall, an ecosystem pond, or a decorative fountain, or if you simply want to enjoy quality time with family and friends, our team can install a water feature that will transform your outdoor living area and become the focal point of your garden.
If you have any questions, or to schedule a design consultation, contact us today and see how we can transform your backyard into a hidden paradise!